School Consolidation Questions
Posted by
Neshaminy School District
at
3/18/2013
Welcome to the Neshaminy School District School Consolidation Web Pages
Consolidation Plan Information
---
School Closings
At a special Board meting held April 12, 2016, the Neshaminy School Board voted to closed both Lower Southampton and Oliver Heckman Elementary Schools at the end of the current school year. These closures are part of the District's Road Map plan. Redistricting plans will be discussed at upcoming Board meetings including a Facilities and Finance committee meeting on Monday April 18, 2016.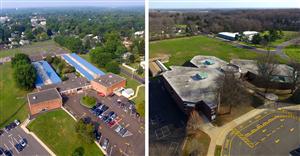 ---
Oliver Heckman Elementary School Closure Hearing, January 6, 2016
The hearing booklet can be downloaded
here (PDF).
Lower Southampton Elementary School Closure Hearing, January 7, 2016
The hearing booklet can be downloaded
here (PDF).
---
Road Map Update
Operational Savings and Cost Summaries
March 2016
Information prepared by Neshaminy School District administration on facilities and academic progress of the District Road Map plan. This document includes figures on cost savings from implementation of the plan as well as expected savings and costs of implemention of proposed plan elements in the future.
---
School Bus Test Videos
Uncut videos of two school bus rides from Summit Trace neighborhood in Middletown Township to Pearl S. Buck Elemtary School and the new Tawanka Elementary School, matching two possible scenarios for those neighborhoods should the closure of Oliver Heckman Elementary School be approved. These rides were conducted at the actual morning times the buses would run, making all stops.
---
This is an archived blog. To read the questions and answers, please click on the 'Comments' link below. Please note that the Q&A is now closed and is no longer active.
---