Return to Headlines
Families Connect Series
Neshaminy School District is pleased to present a free speaker series offered to our parents, students, staff, and community members with information related to a variety of topics such as how to support their child in the learning process and recognizing strategies to support our students and families at home.
As a part of the Families Connect series, we invite expert speakers to offer guidance around relevant parenting topics. We encourage community conversations that are centered around practical strategies to support learning and child development.
Recorded video and related documents for the webinars will be presented in the space below following the programs.
Webinar #2:
Join us for a dynamic discussion with Dr. Robert Brooks: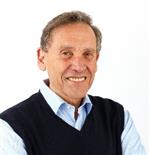 "Nurturing Resilience in Ourselves & Our Children and Teens during Challenging Times"
Tueday, February 1, 2022
7pm
realistic expectations for ourselves and practice self-compassion.
basic foundation for kids to become resilient
appreciate the importance of empathy in understanding and responding to our children
reinforce a sense of "personal control" that involves strengthening problem-solving and decision-making skills in ourselves and our children
identify, reinforce, and honor our children's passions and "islands of competence"
engage in two forms of gratitude
provide opportunities for our children and our families to engage in "contributory" or "charitable" activities
create indelible memories that our children will take with them for the rest of their lives
Dr. Robert Brooks is a clinical psychologist on the faculty of Harvard Medical School and former Director of the Department of Psychology at McLean Hospital, a private psychiatric hospital in the Boston area.
---
Webinar #1: December 7, 2021
Supporting Today's Overwhelmed Teens with Love, Laughter, and the Science of Resilience
with Dr. Michael J. Bradley
Related Documents:
Seven C's for Parents of Students Grades K-12
Ten Principles of Reslience Parenting
---