Return to Headlines
Neshaminy High School's Student of the Month Program
The purpose of the program is to recognize students who exemplify the expectations of character for students at Neshaminy High School. Students are nominated as a Student of the Month for any of the following and will hopefully demonstrate all the following strongly: Academics, School Spirit, Respectful Behavior, Generosity, Dedication to NHS, Noticeable Improvement and/or Resiliency in the face of Adversity.
Our February recipients were nominated by staff members in the Health/Physical Education and Science Departments and were recognized with a ceremony and breakfast with their parents on 3/10/23.
A big shout out to Julia Mochol & Sean Tracchi from our Yearbook Staff for capturing some great photos!
Congratulations to the following Students:
Health/Physical Education Science
Chase Bonner Vladyslava Halakhova
Annie Quinn Richard Esher
Reese Zemitis Madison Stout
Beck Miatselitsa Michael Morrow
Feasterville Rotary
Emily Long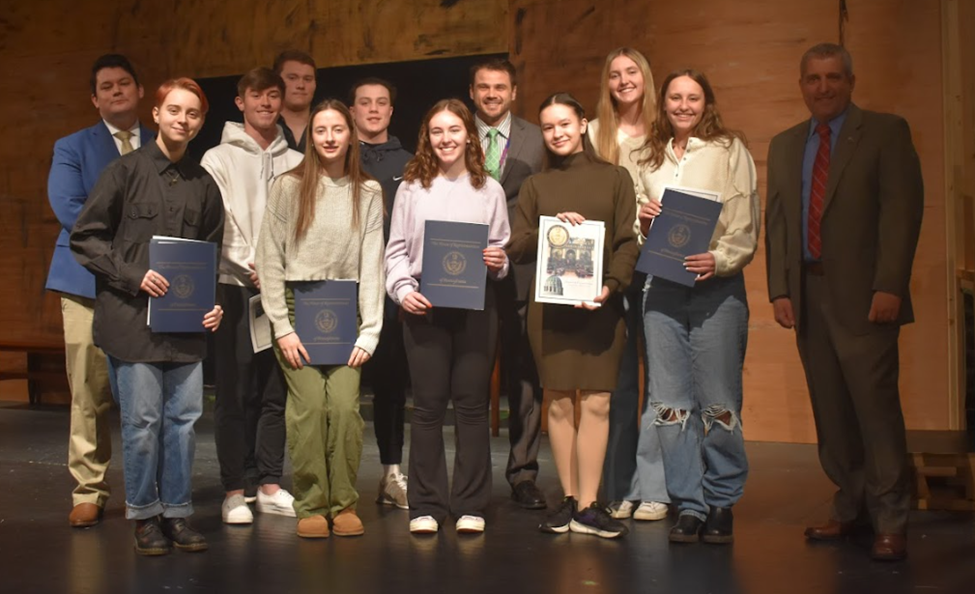 Left to Right: State Representative Joe Hogan, Beck Miatselitsa, Michael Morrow, Richard Esher, Annie Quinn, Chase Bonner, Madison Stout, Principal Stephen Garstka, Vladyslava Halakhova, Reese Zemitis, Emily Long and Senator Frank Farry.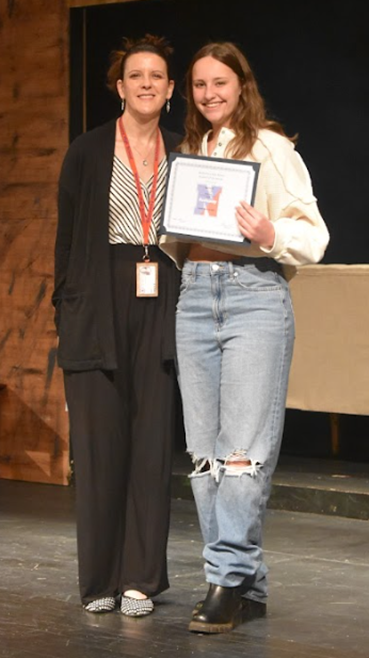 Emily Long sponsored by Ms. Hindle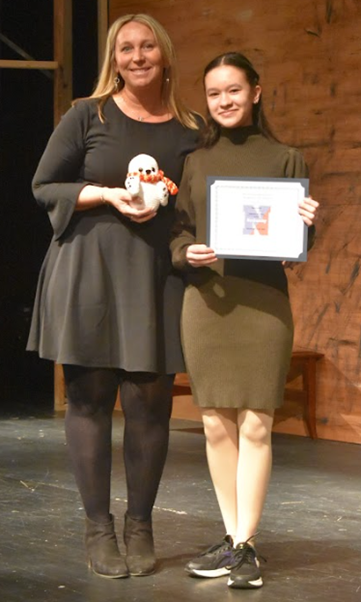 Vladyslava Halakhova sponsored by Ms. Clemens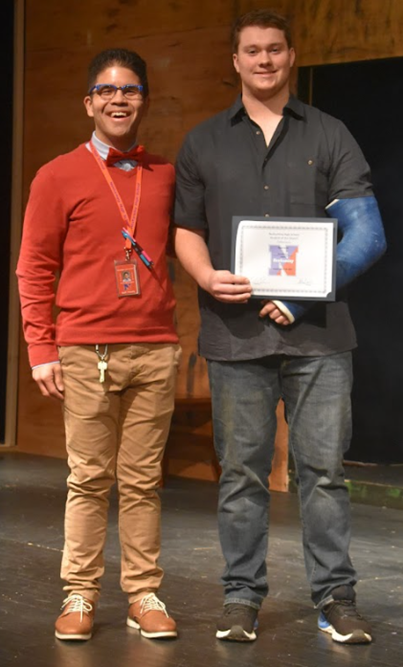 Richard Esher sponsored by Mr. DeLosAngeles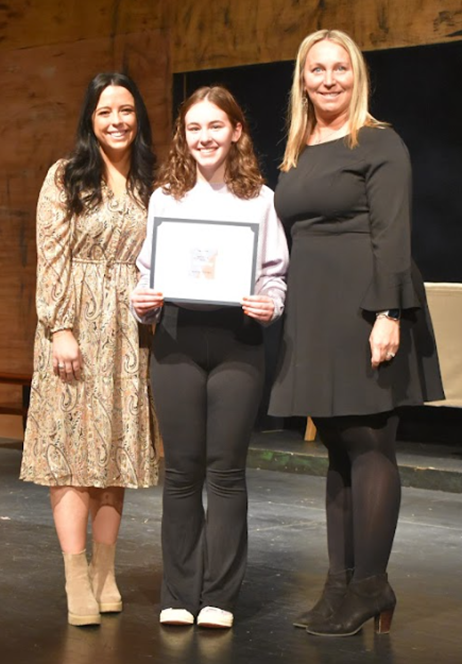 Madison Stout sponsored by Ms. Clemens & Ms. Stetz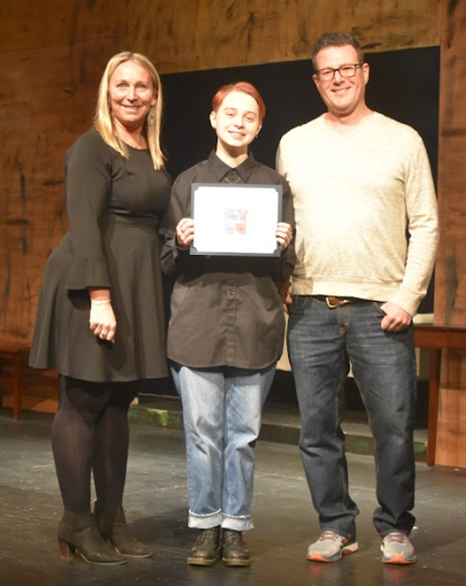 Beck Miatselitsa sponsored by Ms. Clemens & Mr. Oppenheimer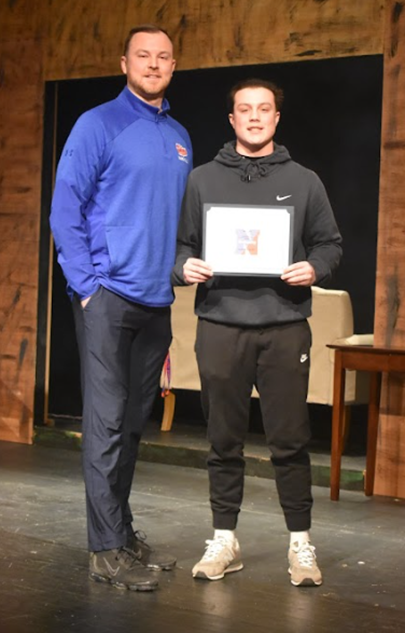 Chase Bonner sponsored by Mr. Cleale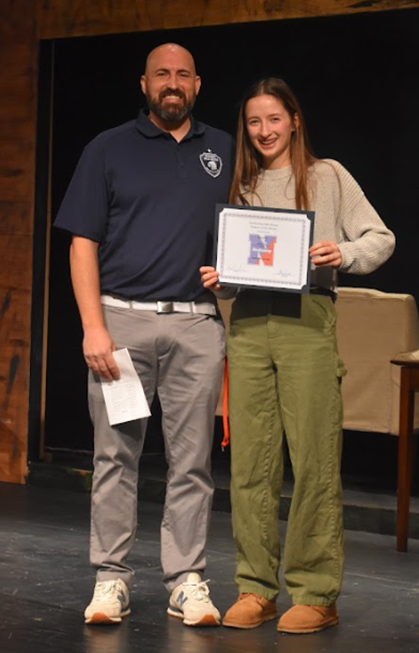 Annie Quinn sponsored by Mr. Van Reed
Reese Zemitis sponsored by Ms. Johnson-Smith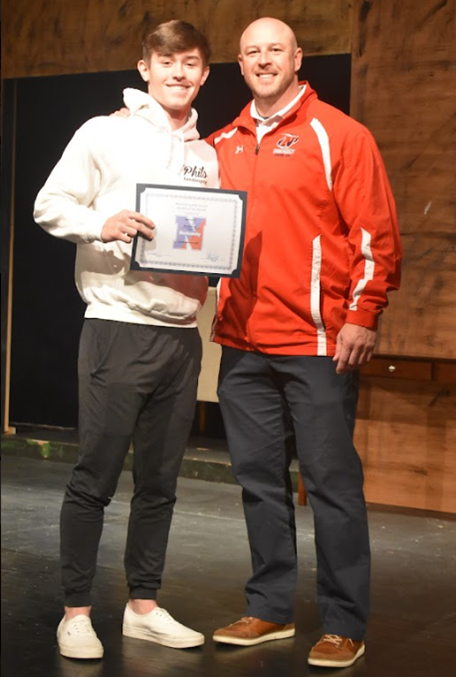 Michael Morrow sponsored by Mr. Toner
January Students of the Month
Calista Cofield Cathlene Chatham
Nicholas Conrey Jackson Schwartz
Manha Mohammed Madison Duckenfield
Kassidy Giangrante Joshua Dutra
Colin Cloud – Langhorne Rotary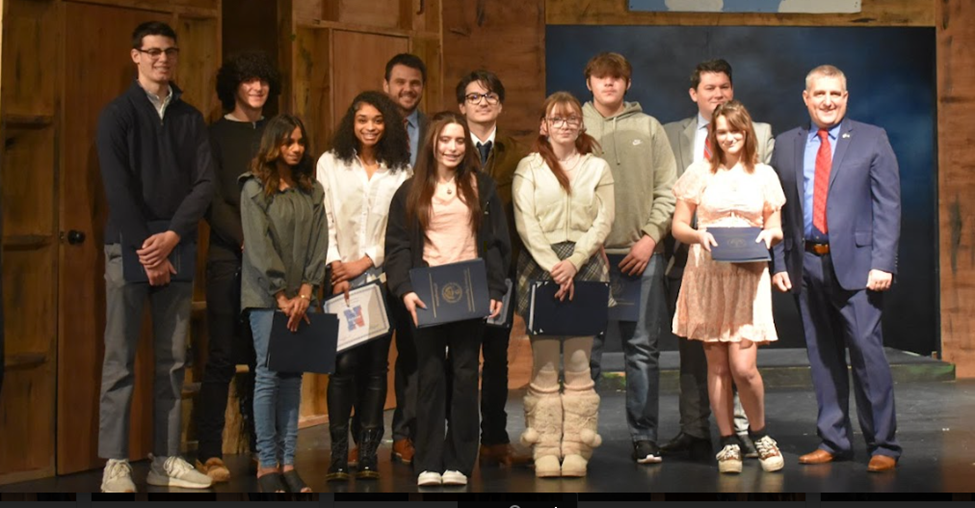 Left to Right: Jackson Schwartz, Colin Cloud, Manha Mohammed, Calista Cofield, Principal Stephen Garstka, Madison Duckenfield, Joshua Dutra, Cathlene Chatham, Nicholas Conrey, Representative Joe Hogan, Kassidy Giangrante and Alumnus Senator Frank Farry.
December Students of the Month
Arthur Regan Paige Mitchell
T'yanna Blackshear Ryley Davies
Lola Ibarrondo Riley McGrath
Jason Reut Maggie Burns
Olivia Garland – Feasterville Rotary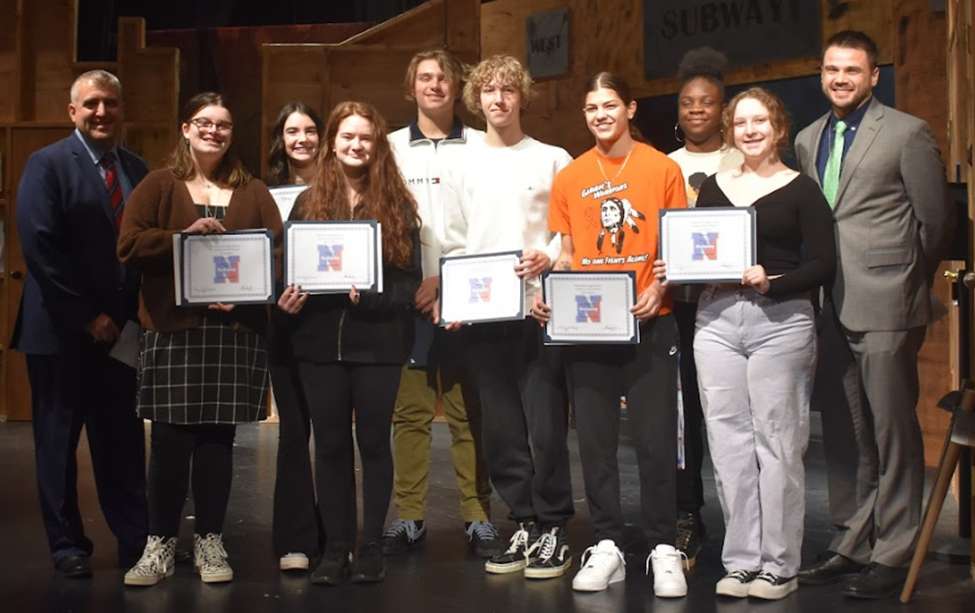 Left to Right: Alumnus Senator Frank Farry, Paige Mitchell, Riley McGrath, Ryley Davies, Jason Reut, Arthur Regan, Lola Ibarrondo, T'yanna Blackshear, Olivia Garland and Principal Mr. Stephen Garstka
November Students of the Month
Anishah Rajeshkumar Benjamin Peysakhov
Samantha Lugo Alannah Tiedeman
Demacio Cooper Christopher Lewis
Logan Robinson Maxamillion DiFrancesco
Rachel Stilwell – Langhorne Rotary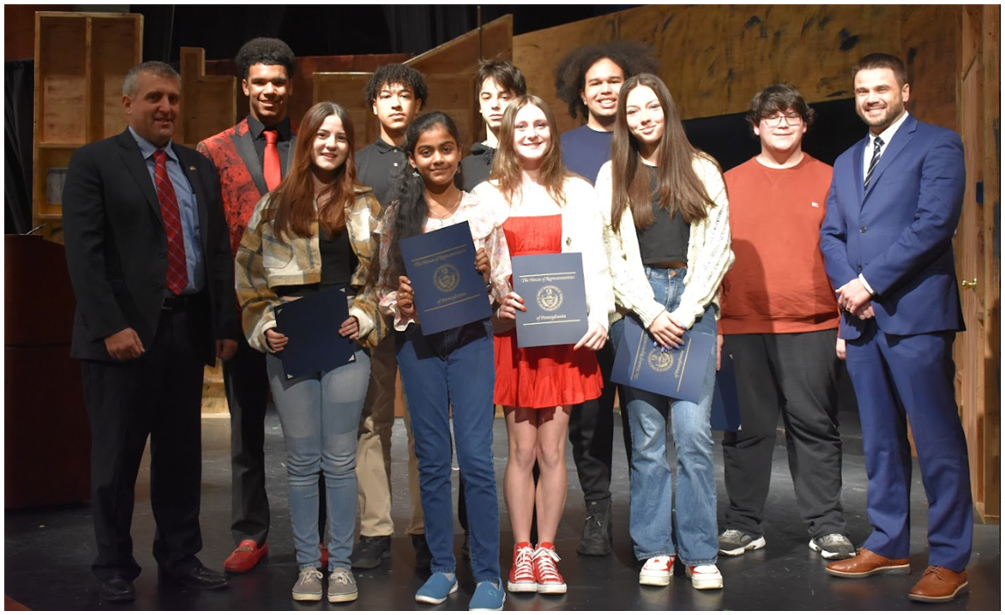 Left to Right: Alumnus Senator-Elect Frank Farry, Demacio Cooper, Alannah Tiedemann, Christopher Lewis, Anishah Rajeshkumar, Benjamin Peysakhov, Rachel Stilwell, Logan Robinson, Samantha Lugo, Maxamillion DiFrancesco, and Principal Mr. Stephen Garstka
October Students of the Month
Logan Anthony Alex Dewhirst
Hayden Solomon Lorali Minde
Miriam Cakir Gianna Loram
Tara Bogansky Andrew Neiman
Elvis Chen – Feasterville Rotary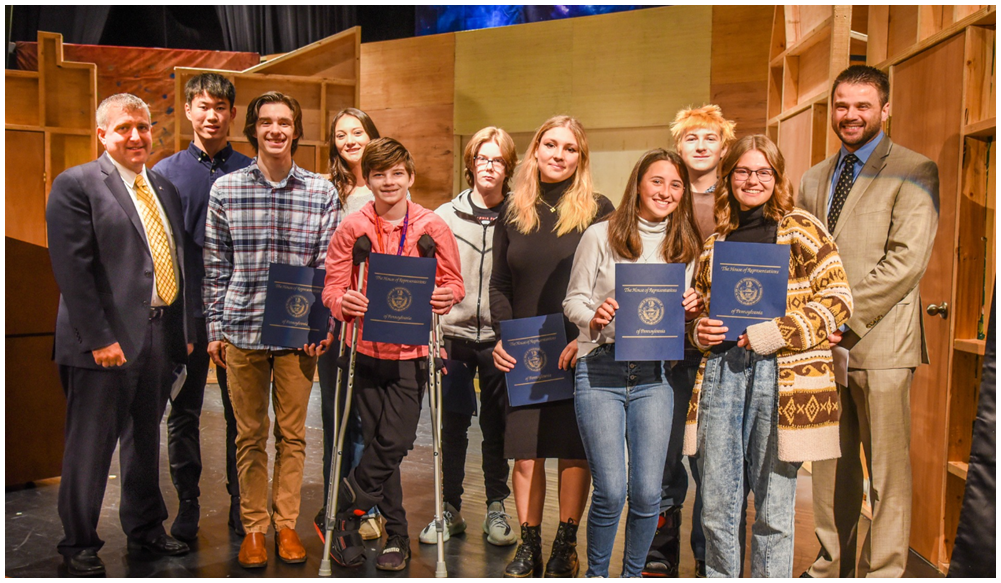 Left to Right: Alumnus State Representative Frank Farry, Elvis Chen, Andrew Neiman, Gianna Loram, Alex Dewhirst, Logan Anthony, Miriam Cakir, Lorali Minde, Hayden Solomon, Tara Bogansky, Principal Stephen Garstka
September Students of the Month
Ilysia Krzywonos Sylvianna Colon
Michael Somogyi Aishani Komath
Jaclyn Oseredzuk Artem Strelkov
Jonatan Lopez Maksim Lokhmatov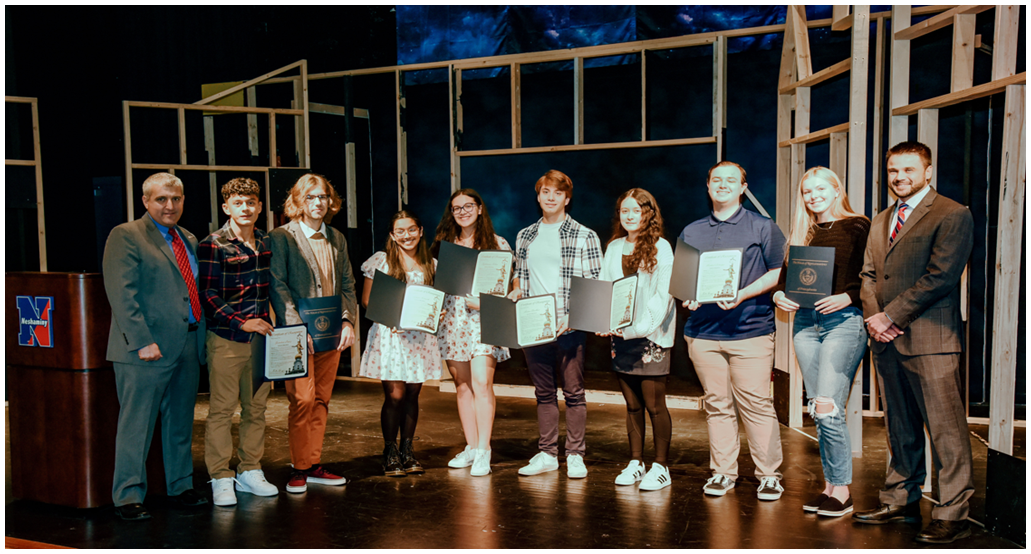 Left to Right: Alumnus State Representative Frank Farry, Jonatan Lopez, Maksim Lokhmoatov, Aishani Komath, Sylvianna Colon, Artem Strelkov, Ilysia Krzywonos, Michael Somogyi, Jaclyn Oseredzuk, Principal Steve Garstka