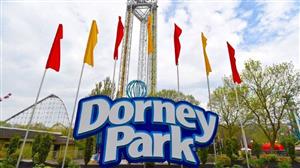 All students who participate in the following ensembles are eligible to attend the Music Adjudication Trip:

Jazz Band
6th - 8th Grade Orchestra
6th Grade Choir
Concert Choir
Select Choir

Please click on What is the Music Adjudication Trip 2022 for additional information, the required permission slip, and a meeting for all students attending the trip.
Spring Music Adjudication Trip
Friday, May 12, 2023
Student performance ensembles from our school travel to the Bethlehem/ Kutztown Area and Dorney Park to compete with performance groups from other school districts. The groups receive ratings and comments from professional judges. After the adjudication performances, the students spend an afternoon in Dorney Park with an awards ceremony. Students from the ensembles being adjudicated, who wish to attend the spring trip, must be members "in good standing" of their school ensemble, attend their school lessons, rehearsals, concerts as well as adhere to any and all Neshaminy School District/Poquessing Middle School policies regarding field trips.