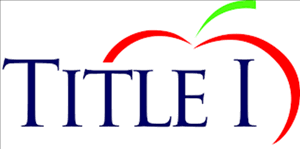 Welcome to Albert Schweitzer's Title I Page!
Here you will find information about Albert Schweitzer Title I plan, programs, and staff. Be sure to check back regularly for new information and announcements of Title I programs and events.

Please reach out to the building Title 1 Reading Specialist: Mrs. Kristen Casile with any questions.

Thank you for your support!

Announcements

Don't forget to sign up for Free and Reduced Meals. Applications for the 2022-2023 school year are due by October 1st. Click here for more information.

Schweitzer will be hosting our annual Federal Programs Overview and Title I Parent Meeting on Monday, October 3rd. Please join us in person at 9:30 a.m. or on Zoom at 6:00 p.m. to learn more about Title I, our Schoolwide Plan, and how our school and families can work together. Click here to register!

SAVE THE DATES!

9/22/2022 - Back to School Night

10/3/2022 - Title I Informational Meeting for Parents (morning in person & evening virtual opportunities)

10/17/2022 - Reading Horizons Home Strategies Parent Night (in person at Walter Miller Elementary)

Please contact Kristen Casile (kcasile@neshaminy.org) for translated copies of the flyer below.