Return to Headlines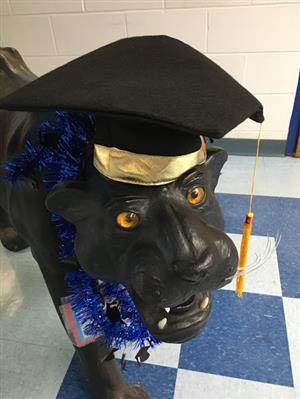 JOSEPH FERDERBAR ELEMENTARY SCHOOL
HOME OF PANTHER PRIDE!
Welcome to the Joseph Ferderbar Elementary School website. Our website gives you a glimpse of daily life at Ferderbar. Look around. You'll see that our teachers, administrator, and staff are committed to providing a safe and nurturing learning environment for our students by providing the best learning opportunities for students. Our mission is to instil in our students the foundation necessary to go out into the world by empowering each child to become a productive citizen and a lifelong learner.
Click on the links and you'll see that we offer a rich educational experience that combines academic, social, artistic, and community service elements to help each child develop to his or her fullest potential. And, you'll see many ways that parents can get involved through the Ferderbar Home and School too. Communication between home and school is crucial, so look for our many vehicles for communications including our weekly newsletter, the PawPower Press..
Check out the teacher sites where you'll get the chance to meet our dedicated teachers and you'll find a school calendar and the weekly newsletters to keep you on top of all that is going on at Ferderbar.
For those families new to Ferderbar, we look forward to getting to know you and your family. If you have any questions or would like to tour the school, please give us a call at 215-809-6370. We thank our current parents for entrusting their children to our care as we celebrate Panther Pride-being safe, respectful and responsible.
Ferderbar and Neshaminy…We Build Futures!