Message from Mrs. Brown, Principal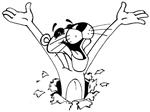 Dear Families,
In my first letter to the school community in September of 2004 I wrote, "Ferderbar has a school climate that radiates excitement for learning, love for children, and love for teaching. I quoted Dr. Ernest Boyer, the former president of the Carnegie Foundation for the Advancement of Teaching who stated: 'An effective school is committed to building lives as if they were works of art. It is a purposeful place, with a clear and vital mission; a communicative place, where people speak and listen with care to each other; a disciplined place, where a clearly defined code of conduct is established; a caring place, where students feel secure; and finally, a celebrative place, where everyone in the school comes together.'"
For the past ten years, as the Principal of Ferderbar Elementary, I have witnessed the environment described above. I am proud to have been part of that learning community, and have been dedicated to continuing the educational commitment to excellence that the children deserved.
Ferderbar is a wonderful school community for many reasons:
1. Ferderbar is full of children who are eager to learn and care about doing well. When I go into classrooms, I see students who are both serious and enthusiastic about their learning. They are well-mannered and have tried hard to follow the Ferderbar Credo of be safe, respectful and responsible.
2. The Ferderbar faculty and staff are truly child-centered. We get many comments from visitors who compliment our school community for the atmosphere of the school. One of the most important lessons that we teach children is to treat each other with respect. This lesson cannot be taught through lecture, but only through adults modeling respectful behavior every minute of the day.
3. Our parent community is open, supportive, and gives so much time and energy to all of our children. On any given day, you will see parents assisting with our recess program, running our school store, chairing committees, supporting children's learning. The H&S works very hard to enhance our children's educational experiences. I am thankful that the focus of our H&S is always centered on children.
Thank you so much for your support over the last ten years. I have truly enjoyed working with you and your children.
Sincerely,
Judy Brown Principal
Joseph Ferderbar ES
Home of Panther Pride
Be Safe Respectful & Responsible