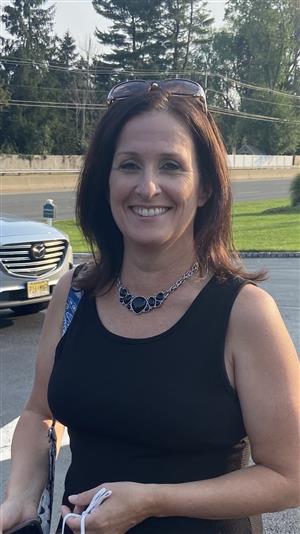 -Third year in our classroom!

-After graduating from Kean University with a Special Education Degree, I taught in an Autistic Support classroom in New Jersey from 1995 through 2001. In 2001, I had the first of my 4 children and I stayed hhome with them until my last child was in school full time. I returned to the classroom as an instructional assistant in an Autistic Support classroom in 2015 first at Oliver Heckman and then at Tawanka.

-I have three boys and one girl. Brendan is working at Oxford Retirement Community; Colleen is in her freshman year at Dickinson College; Liam is a junior at Bucks County Technical High School and Ryan is in his freshman year at Neshaminy High School.

-When I'm not in the classroom, I enjoy camping, hiking and traveling with my family. We've had some amazing adventures together! My most recent and favorite hobby is driving my 1979 orange VW bus. Many of you have seen it parked in Tawanka parking lot on nice days. His name is "Clifford" and if you see my driving around town, give a beep and a wave! I love it!