OUR DISTRICT MISSION STATEMENT
The Neshaminy community empowers students

to become productive citizens and lifelong learners.

Neshaminy - We build futures
Albert Schweitzer Elementary School
30 Harmony Road Levittown, PA 19056
215-809-6380
Mr. Clarke Stoneback - Principal
Follow Albert Schweitzer Elementary School on Twitter:
Mrs. Beth O'Driscoll - Guidance Counselor
Mrs. Peggy DiPaolo - Secretary
Mrs. Cindy Wesley - Clerk Typist
SCHOOL HOURS: 9:10 am to 3:35 pm
Doors open at 8:55 am (breakfast served at 8:50 am
---
Holiday Helping Hands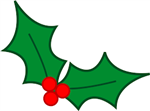 As we prepare for the Holiday Season, please know the Schweitzer School Community is able to help you, if you are in need. Please contact the counselor, Beth O'Driscoll at 215-809-6385. You may leave a message on the confidential voice mail. Your information and referral is confidential. The team (4 staff members) has access to your request. Several of our donating partners are requesting information by
November 1, 2016.
If you receive help through the Middletown Community Foundation, it will be necessary to share your family information with the Foundation. Please notify Mrs. O'Driscoll if you are not interested in receiving the Foundation's assistance.
---
Video: Schweitzer community garden
The Service Learning Club and the Garden Club completed planting a garden in the courtyard of the school in May. Over the summer volunteers will tend and harvest the garden, and donate the food grown to local food pantries. The garden and nearby reading gazebo was made possible by a Lowes Toolbox Grant.