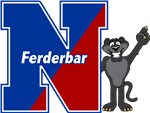 JOSEPH FERDERBAR ELEMENTARY SCHOOL… HOME OF PANTHER PRIDE
The gifts and talents of our students combined with the dedication and passion of our teachers allows us to strive for excellence. Excellence is not the result of a good intention or clever slogan. It is not a value that is easily achieved. It comes from a strong desire to improve how we do things when we see something we can do better. We continue to work hard to ensure that Joseph Ferderbar Elementary School will be recognized as a school that sets their students and teachers up for success. As we strive for excellence, we will move from Good to GREAT.
Joseph Ferderbar Elementary School is a great place to be. I believe that strong community- school relationships are essential to high academic achievement. Find any successful school and you will also find parents and community members that are involved and supportive of the school. This community recognizes the value of educational and extra-curricular activities. Therefore, our school expects our students to excel both inside and outside of the classroom. I hope you are proud of our students as they reflect these expectations through their character and commitment. Your support is greatly appreciated and remember – IT'S GREAT TO BE A PANTHER!
Judy Brown, Proud Principal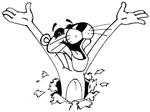 BE SAFE BE RESPECTFUL BE RESPONSIBLE
Phone 215-809-6370
School hours:
9:10 am to 3:35 pm
---
SWPBIS
(

School -Wide Positive Behavior Interventions and Supports)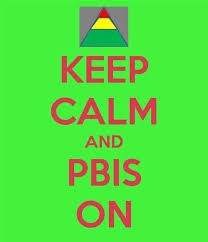 ---
Video: Ferderbar in action!
Karen Jasper Memorial Elf Fund Dinner
November 9, 2016