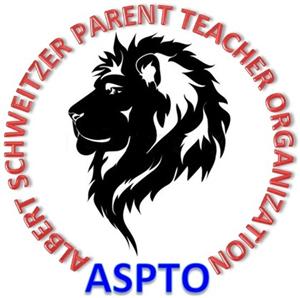 "Seek always to do some good, somwhere." - Albert Schweitzer
WELCOME TO ALBERT SCHWEITZER'S PTO
Please look through our pages and read more about your PTO. PTO stands for Parent-Teacher-Organization.

The Albert Schweitzer Parent Teacher Organization (ASPTO) is a group of parents and teachers whose primary goal is to provide a more fulfilling experience in and out of school

for the children. The ASPTO raises funds to host school social events, supply the children with technology for the classrooms, equipment for the playground, and so much more.
WHY GET INVOLVED?
"When parents are involved in their children's education at home, they do better in school. And when parents are involved in school, children go farther in school and the schools they go to are better.
- A New Generation of Evidence: The Family is Critical to Student Achievement
CURRENT NEWS
**W
e want to get as many Box Tops for Education by the end of the month. There is a contest running anyone who turns in a collection sheet Oct 31st will have a chance at winning a 10.00 Target gift card. There is also a submission date of Nov 1st to get them mailed so we can receive a check for the school in December.**
Yankee Candle Fundraiser kicks off Wednesday October 16th and the orders are due Friday November 1st

Barnes and Noble Reading Night is Wednesday October 23rd

School Store is Friday October 25th (New Halloween Items!!!)

The Monster Mash is Friday October 25th

The next PTO meeting is on Wednesday November 6th in the library at 6pm

Dave and Busters Gift Cards go on sale Wednesday November 6th

Market Day Fundraiser orders deliver on Wednesday November 6th

Chick-Fil-A Eat Out Night is Thursday November 21st
!!!! R E M I N D E R !!!!
Please don't forget to cut out your General Mills Box Tops, Campbell Soup Labels, Redner's Receipts, Coke Caps and Ink Cartridges.
Get those Campbells Labels in to earn items like art supplies and sports equipment for the school!
Also, please go to mycokerewards.com/schools sign in or create an account and pick Albert Schweitzer Elem and enter codes from the caps or donate points (if you have an account already). No need to send the caps to school you can do it from home online as well. This also earns items like art supplies and sports equipment for the school!
As always, your help is much appreciated!