APRIL 6-13 IS NATIONAL VOLUNTEER APPRECIATION WEEK!
DOWNLOAD THE "SHOPAROO" APP FROM THE APP STORE OR ANDROID MARKETPLACE! It's a free app and all you have to do is take photos of your grocery or big box store receipts to earn FREE MONEY for Schweitzer!!!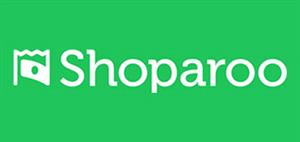 CLEANING OUT YOUR CLOSET FOR SPRING? PLEASE SAVE YOUR CLOTHING ITEMS FOR OUR UPCOMING CLOTHING DRIVE, DATE TO BE ANNOUNCED SOON.
Tuesday Aril 1st - Paper Drive begins. (Ends April 21st) TOP CLASS WINS A PIZZA PARTY!
The next PTO meeting will be Wednesday April 2nd at 6:00pm (Library).
Neshaminy Spirit Wear orders are due Friday April 4th.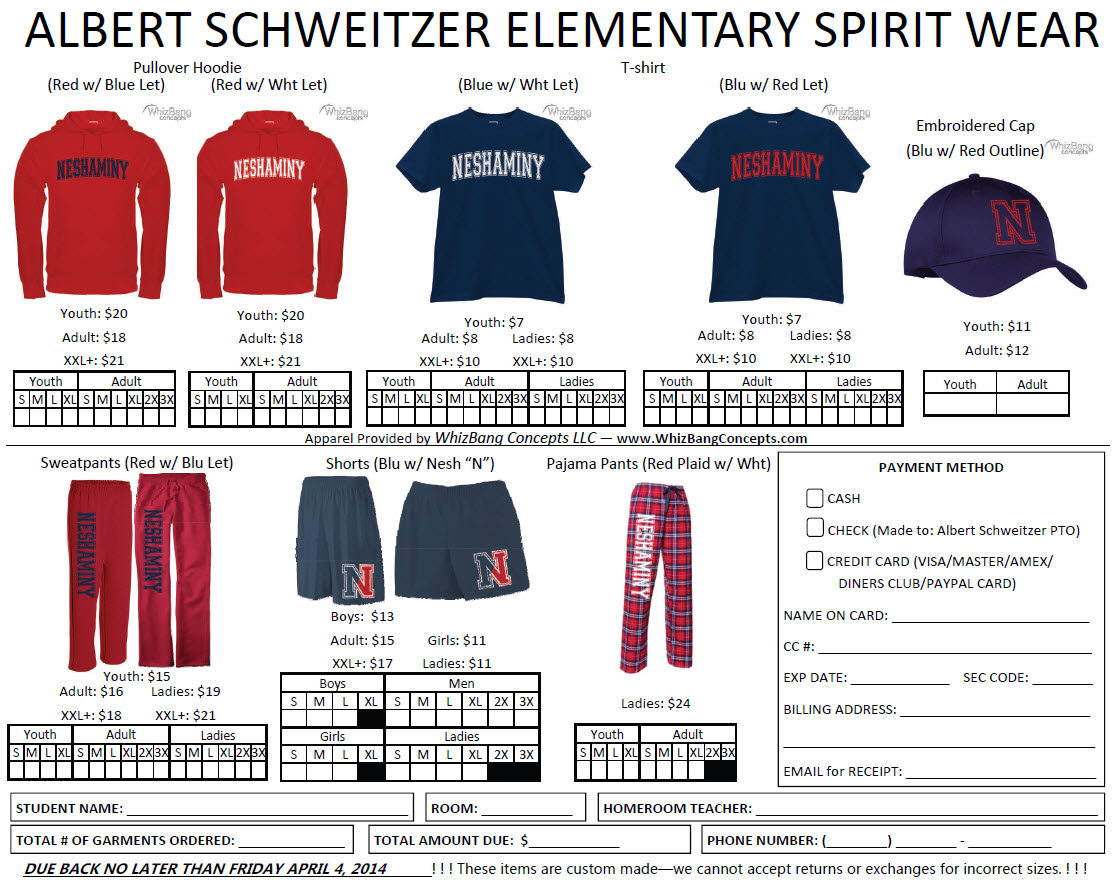 April 5-12 is the FIVE BELOW fundraiser. A flyer will go out soon.
Tuesday April 8th Claire's Gourmet orders deliver. (4:00-6:30pm Lobby)
Friday April 11th - Ice Cream Social Tile Party & Volunteer Appreciation. (6:30-8:00pm Cafeteria)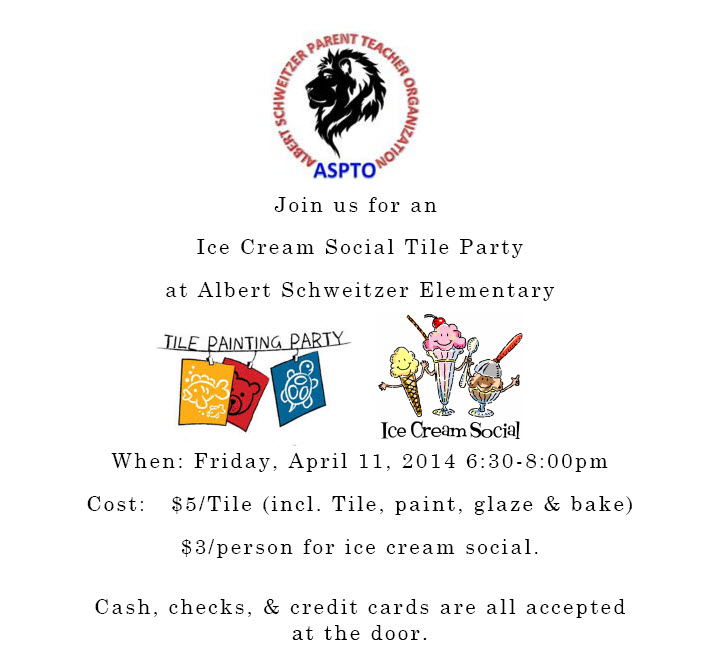 Our 2nd Annual Tech Trot will be Monday April 28th. TOP CLASS WINS A PIZZA PARTY! ALSO RAFFLE FOR AN IPOD SHUFFLE (SEE FLYER FOR DETAILS)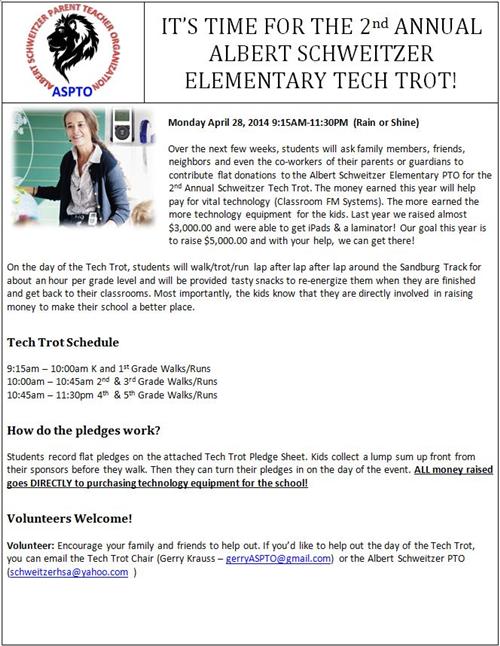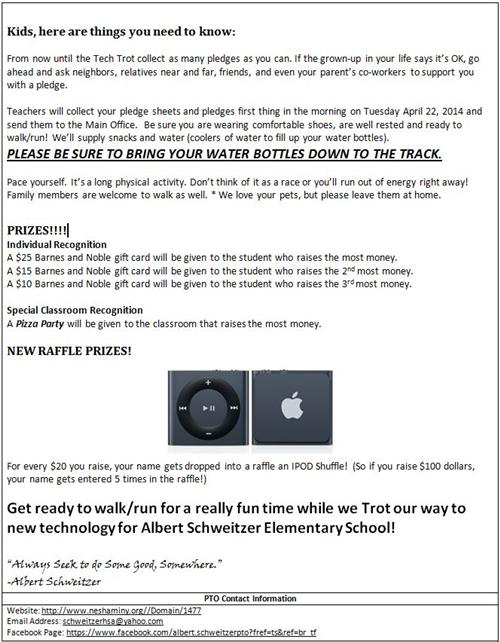 School Store will be Friday April 25th.
Tuesday April 29th will be the California Tortilla Eat Out Night.

Bingo Night will be Friday May 2nd at 6:30-8:00pm (Cafeteria), flyer coming.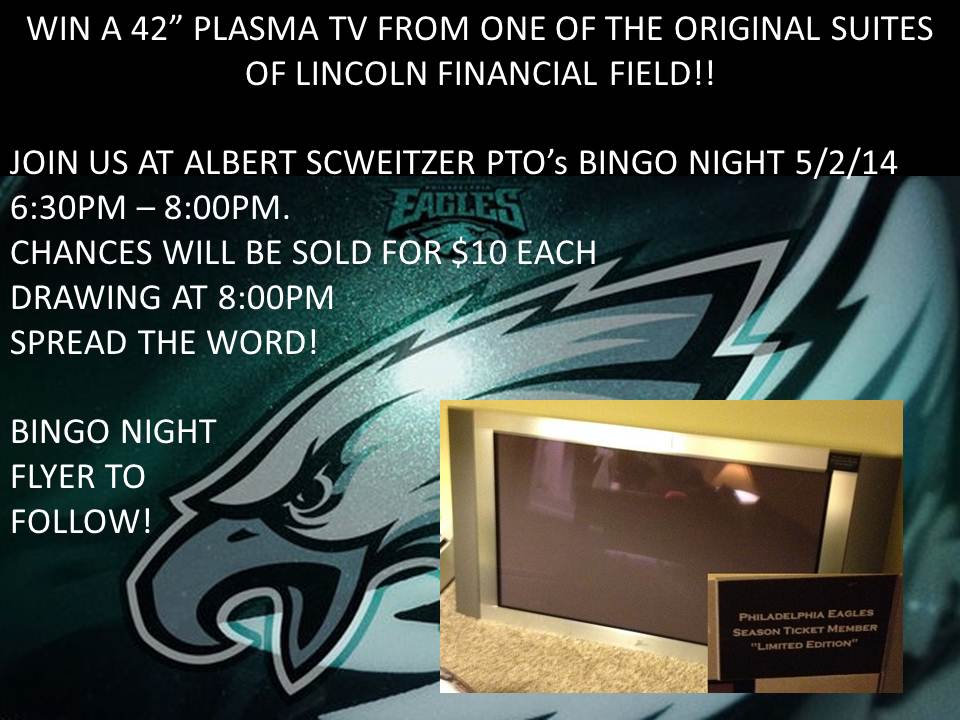 The Talent Show is May 27th with a rehearsal on May 22nd.