Welcome to the Library!
Library Assistant: Mrs. Snyder
Library Media Specialist/AE Teacher: Miss Story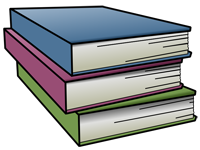 *
Search our catalog:

Walter Miller's
DESTINY FOLLETT OPAC
! Be sure to click on our school name before beginning your search.
---
* Try the World Book Encyclopedia Online!
World Book Kids
-
for grades K-3
Please see Miss Story for the user name and password to log in to World Book from home.
---
Make sure your project gives credit to authors and creators of sources you used! See resources below.
---
* Please also visit our district Recommended Reading Lists page to view books that have been selected for students by grade level to be enjoyed throughout the year.
---
Rotation Schedule
Wondering when your child visits the library? Worried library materials may be late? Find their visitation day below!
Day 1
Day 2
Day 3
Day 4

Day 5

K- Mrs. Arnold

1st - Mrs. Price

2nd - Mrs. Stanley

3rd - Mrs. Hunt

4th - Mrs. Callahan

K - Mrs. Frisch

1st - Mrs. Gruener

2nd - Mrs. Ritchie

3rd - Mrs. Hyjurick

4th - Mrs. Fisher

K - Mrs. Loftus

3rd - Mrs. Alford

1st - Mrs. Bettelli

3rd - Mrs. Gainer

4th - Mr. Kausch

K - Mrs. Pecuch

1st - Mrs. Finley

2nd - Mrs. Baker

4th - Mrs. O'Rourke