Return to Headlines
The weeks leading up to the Philadelphia Eagles Super Bowl LII victory on February 4 were exciting for the entire Philadelhia region, and the classrooms of Neshaminy were no exception. Throughout the district, schools used the excitement as an opportunity to celebrate unity, teamwork, community and even raise some funds for charitable causes.
Teachers and students throughout the district contributed video clips of the Eagles fight song, Fly Eagles, Fly which were edited together to create the video seen above. This video was shared with the community and viewed nearly 60,000 times.
In several elemenatry schools, students made their own Eagles gear as art projects.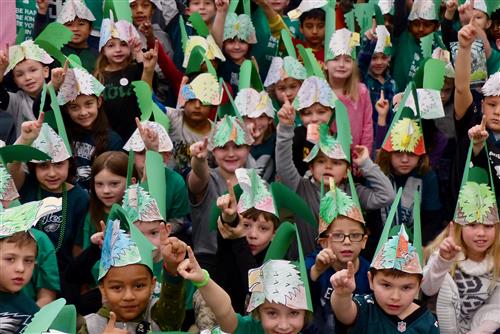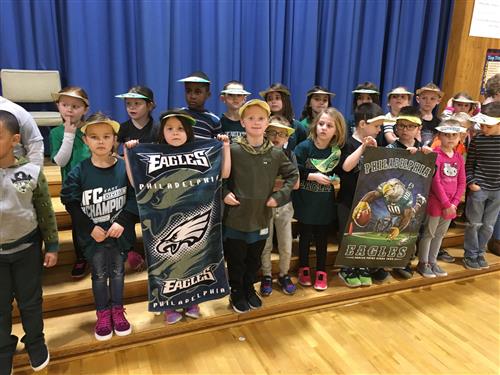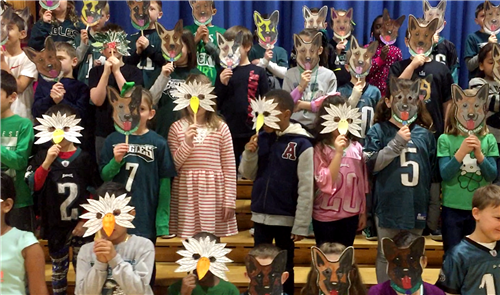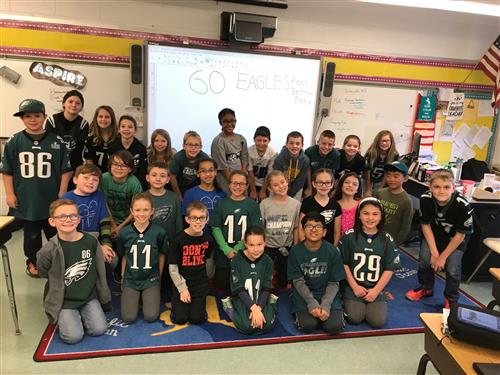 At Tawanka Elementary School and Carl Sandburg Middle School students and staff turned the big game into a fundraiser to benefit local food pantries.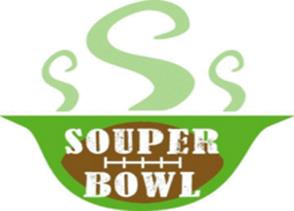 At Sandburg the contest pitted the fifth grade against the sixth grade as to who could collect the most donations. At Tawanka the collection was turned into a contest between the Patriots and the Eagles (who could collect the most items in the name of their favorite team), and as a suprise to nobody, the Eagles readily won 613 cans to 69 can for the Patriots.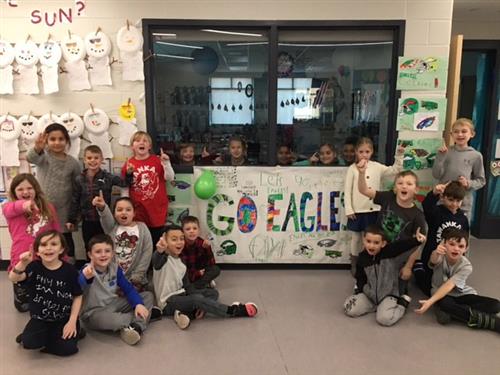 The entire student body of Maple Point Middle School gathered in the gymasium on Friday February 3, two days before the Super Bowl. During this brief end-of-day rally, not only did the school sing the Eagles fight song Fly Eagles, Fly - they also took time to recognize those students who participate in a variety of activities, including after-school clubs, music and drama groups, charitable fundraisers, student government and athletic teams. During the lunch period students had the chance to have their faces - or in the case of a follicly-challenged administrator - their heads painted with Eagles decorations by their fellow students.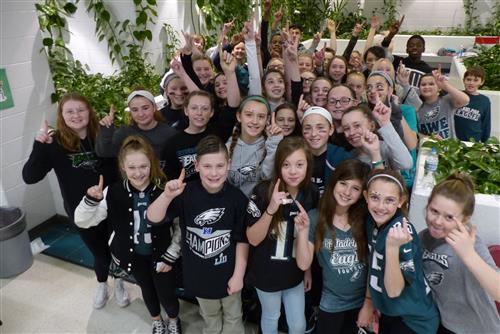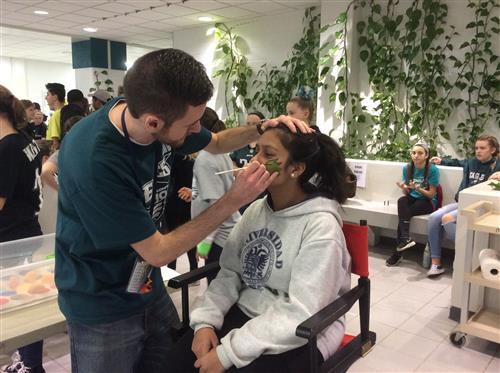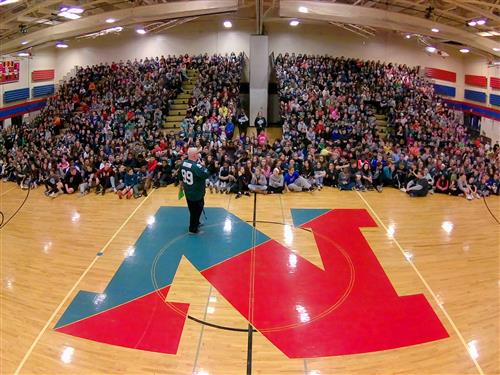 Neshaminy also participated in a Friday afternoon rally held at the Middletown Township Building, sponsored by the Middletown Department of Parks and Recreation. Members of the cheerleading squad along with NHS Football Coach Wilmot and some of his team members attended the rally, which had a good turnout despite wind-swept, frigid weather. Pearl S. Buck Elementary School Counselor Rob Crozier entertained the crowd by leading some of the children in attendence in an 'Electric Slide' dance.