Return to Headlines
Maple Point students write letters to veterans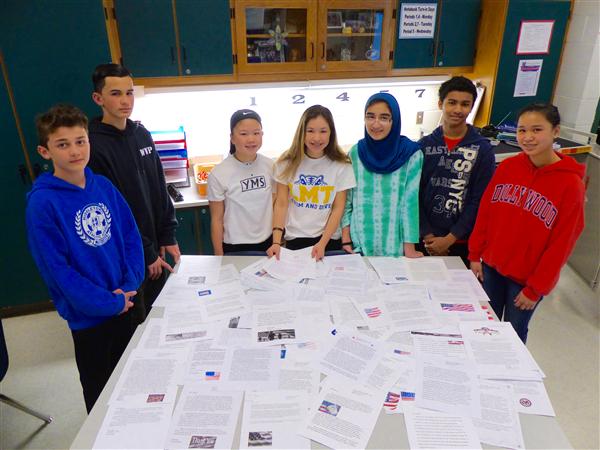 Maple Point students wrote hundreds of letters in March which will be delivered to veterans as they return from two upcoming bus trips sponsored by the Bucks County Tour of Honor. The trips are an opportunity for World War II, Korea and Vietnam veterans to visit the memorials in Washington DC and will be held in June and October.
Organizers of the Tour of Honor reached out to schools asking for letters that can be presented to the veterans as they return from the trips. Maple Point 8th grade students under the direction of teachers Anne Schmidt, Jen Emrich, Carol Foley, Kevin Hastings, and Diana Kealey, responded in volume, producing hundreds of letters with heartfelt messages and decorated with flags, logos and patriotic symbols.
A similar letter-writing campaign will be conduced in May to celebrate Memorial Day. Those letters will be sent to residents of the Delaware Valley Veterans Home.