Return to Headlines
Student log in to Hour of Code
Students throughout the district logged into computers, iPads and Chromebooks during the first week of December to participate in the International Hour of Code. The Hour of Code is a worldwide effort sponsored by Computer Science Education Week and
Code.org
reaching tens of millions of students in over 180 countries through a one-hour introduction to computer science and computer programming.
Students at the elementary schools were able to log into the Code.org web site where they have the option to create code for a number of fun programs, including Minecraft, Star Wars, Moana, Angry Birds and others. The site caters to various skill levels, giving students in all grades the opportunity to challenge themselves at an age-appropriate level. The activities were completed in computer labs, classrooms and library media centers - digital learning happens wherever there is a device and internet access.
WIN (Whatever I Need) periods in the middle schools were opened all week to reach additional students so that they could participate in the global event. Students viewed short videos showcasing the international event with celebrity endorsements and the importance of computer science then experimented with code using game applications. They also learned to create code for obstacle courses and applied sequencing with mathematical patterns through Java programming languages. Students were introduced to Alice (an animation language) through the Hour of Code site where they created a comedy skit involving at least two characters with dialogue. Sequencing and conditional logic skills were applied to solve coding puzzles. Instruction may have involved block programming or a code editor to write and define commands, functions and variables.
Eighth grade students also applied their knowledge of coding and HTML programming by creating multi-page websites through a Google sites project. Poquessing Middle School students enjoyed a day-long visit from Accenture Computer Engineer Tony Reinert, who talked about the computer coding behind some of the highest-profile projects in the world, including the Space Shuttle.
At the high school. one activity taught students how to compress data, specifically song lyrics. The goal was to compress at least 30% of a song's lyrics. Every student met the goal and the top four programmers (all female) were able to compress 43% of the lyrics.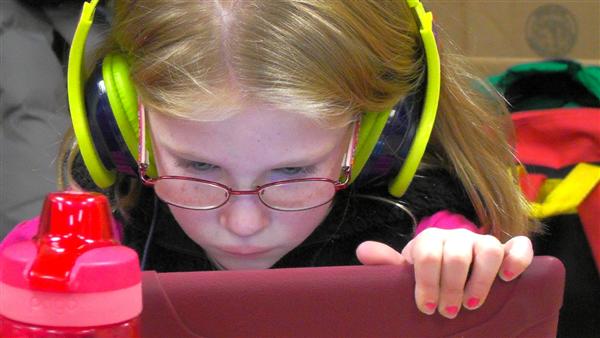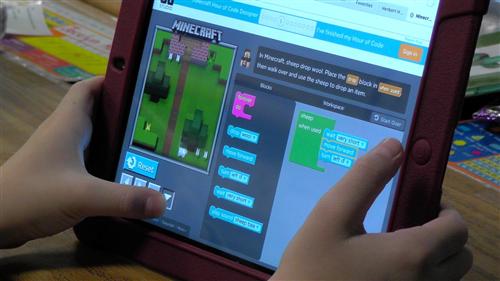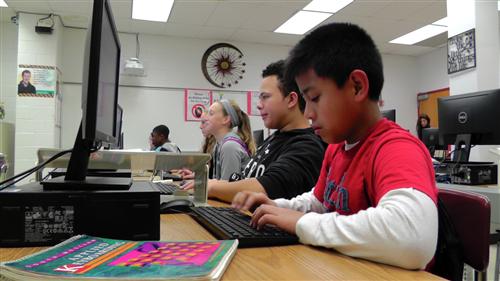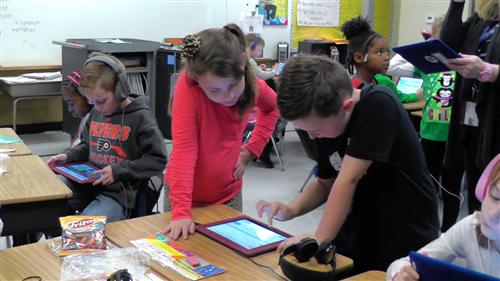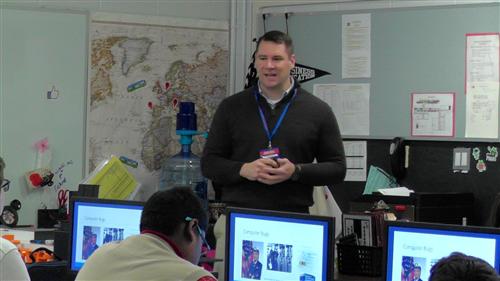 Screeen capture of one student-created web site: