Return to Headlines
Alumni Achievement Awards
Second Annual Alumni Achievement Award Ceremony
November 20, 2023
On November 20, Neshaminy honored six NHS alumni at a ceremony in the Black Box Theater for the Second Annual Alumni Achievement Award. Five out of the six were able to attend in person, the sixth (an Air Force officer) joined by Zoom from Colorado while his parents picked up his award in person.
The ceremony opened with remarks from Susan Weber, President of the Neshaminy Education Foundation. The NEF sponsors the award and manages the selection process. Four members of the Neshamiy HS Select Choir then took to the stage to sing the National Anthem and the Neshaminy Alma Mater for the audience of approximately 100 attendees. That was followed by remarks from Superintendent Jason Bowman and PA State Representative Joe Hogan. Rep. Hogan and PA Senator Frank Farry, one of the recipients of this year's award, presented certificates from the Pennsylvania House of Representatives and Senate honoring the recipients.
NEF Board Vice-President Jan King and Board Member David Heaney, both retired Neshaminy HS teachers, introduced each recipient by reading a short biography of their accomplishments. The recipients were then invited to the stage to receive an engraved crystal award and to offer their own remarks.
Dr. Matthew Clauhs, Neshaminy HS Class of 1990 is currently an Associate Professor of Music Education at Ithaca College in New York state where he teaches courses on string band instruments and popular music education. He has also taught at the high school level and is the author of books on music education and multiple peer-reviewed research articles in professional journals. In addition, he is the recipient of grants and honors for his work in programs to provide music education in underserved communities. He was joined on stage by two of his former Neshaminy music teachers, Donna Burmylo-Magrann and Dan Weiner.
Pennsylvania State Senator Frank Farry, Neshaminy HS Class of 1990, was elected to his current term in November, 2022 to represent the sixth district after serving seven terms as a state representative. Sen. Farry has also been a volunteer firefighter for the Langhorne-Middletown Fire Company since 1990 and Fire Chief of the company since 2001. He started his career as an attorney and served for seven years as Assistant Township Manager and Director of Community Services for Middletown Township. He has authored over 30 pieces of legislation dealing with veteran's affairs, animal welfare, first responders, the disability community, senior citizens and addiction recovery. He is an active supporter of Neshaminy schools and attends many events in the district throughout the year. He was joined on stage by his wife Kristen and children Jacob and Charlotte.
Major Robert Gulla, United States Air Force, Neshaminy HS Class of 2007. Maj. Gulla is the Maintenance Officer for the Air Force Thunderbirds Team. He graduated from the United States Air Force Academy in 2012 and was appointed as Maintenance Officer to the elite Thunderbirds team for a two-year term last year. There he is in charge of approximately 100 airmen, one of the highest peacetime honors an airman can achieve. He joined the ceremony via video from the Thunderbirds home base at Nellis Air Force Base in Nevada while his parents Beth and George Gulla attended in person.
Brian Jacoby, Neshaminy HS Class of 1993, is a HVAC teacher at the Eastern Center for the Arts and Technology in Montgomery County. Brian is a Suma Cum Laude graduate of both Bucks County Community College and Temple University, the first in his family to earn a college degree. He started his teaching position at the Eastern Center at a time when the HVAC program was struggling and there was talk of closing it down. Over a period of nine years, he re-invigorated the program, doubled enrollment and there is now a waiting list to join. He was joined on stage by his wife and daughters.
Carin O'Donnell, Neshaminy HS Class of 1987, is an attorney shareholder and member of the Stark & Stark Accident and Personal Injury and Construction Injury Group, concentrating her practice on wrongful death and catastrophic injury litigation. She lectures nationally on topics related to her practice, and is a leader in multiple state, national and international professional groups. She has been featured in featured in local newspapers, radio shows and on the A&E channel. She is a board member of NOVA, the Network of Victims Assistance and Manor College. She was joined on stage and introduced by one of her Neshaminy HS teachers, Tracy Capecci, who nominated her for this honor. Several of her teammates on the 1987 NHS Field Hockey Team also attended the ceremony.
Martin Schwartz, PhD, Neshaminy HS Class of 1972 is a Professor of Medicine and Cardiology, Biomedical Engineering and Cell Biology at Yale University in New Haven, CT. Dr. Schwartz has traveled the world in pursuit of science, authored scores of peer-reviewed articles and research papers in professional journals and lectured at institutions across the nation including Harvard University Medical School, the Medical College of Georgia, the University of Colorado, Northwestern University, the American Society of Cell Biology, the American Association for the Advancement of Science, the University of Pennsylvania and served as a leader on numerous research conferences. He was joined on stage by Neshaminy HS teacher Brian Connolly, who presented the award.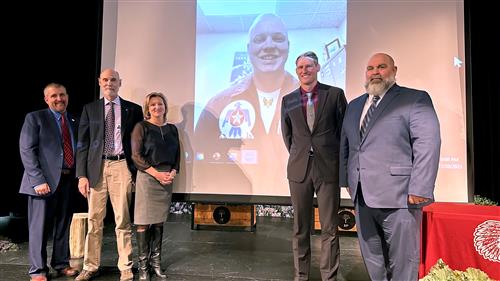 (Left-right) Sen. Frank Farry; Dr. Martin Schwartz; Carin O'Donnell; Maj. Robert Gulla (on screen); Dr. Matthew Clauhs; Brian Jacoby
---
First Annual Neshaminy Alumni Achievement Award Ceremony
Monday, November 21, 2022
Nominations for the 2022 Alumni Achievement Awards were solicited from the community prior to the pandemic. A committee of retired teachers and Neshaminy alumni narrowed the field down to five recipients. Since the District already has a well-established All-Sports and Football Hall of Fame, the decision was made to only complement those efforts and not include athletic pursuits in this particular award.
The pandemic and other scheduling conflicts delayed the original ceremony, but it was finally held on Monday, November 21 in the Black Box Theater at Neshaminy High School. Three of the five recipients and their families were able to attend in person and a fourth via a Zoom link. Each spoke about their life experiences and how that was shaped by their time at Neshaminy. Members of the NHS Select Chor attended to sing the NHS Alma Mater, and PA State Rep. Frank Farry (a 1990 NHS graduate) presented certificates to the award recipients.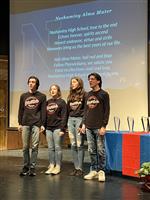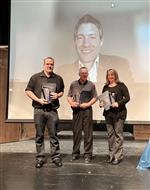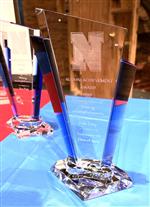 Congratulations to the recipients of the first Annual Alumni Achievement Awards: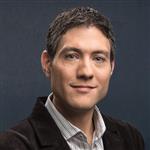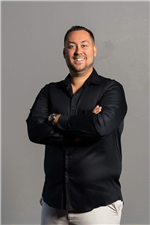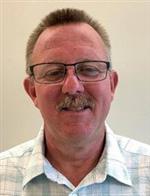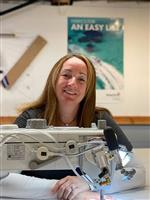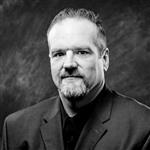 (left-right) Ben Cichy, Dale Earp, Eric Gartenmayer, Keri Perrin-Ames, Ken Pyle
Ben Cichy, Neshaminy HS Class of 1995: Senior Director, Lunar Program Engineering, for Blue Origin. He was also the Lead Flight Software Engineer for NASA's Next Mission to Mars and worked at the Jet Propulsion Laboratory making a key number of contributions to the Mars Phoenix Lander.
Dale Earp, Neshaminy HS Class of 2004: President and Founder of Earp Enterprises, Inc., a national marketing organization for Medicare, Life, Health and Retirement products.
Eric Gartenmayer, Neshaminy HS Class of 1986: Superintendent of the Department of Public Works for Middletown Township and Life Member of the Lower Southampton Fire Department.
Keri Perrin Ames, Neshaminy HS Class of 1992: Owner of Yachtsman Canvas, a marine canvas fabrication company in Maryland.
Ken Pyle, Neshaminy HS Class of 1995: Partner in DFDR Consulting, a digital forensic, e-Discovery and information security expert.
Congratulations to the honorees! A call for nominations for the next round of Alumni Achievement Awards will be announced in the near future.
Alumni Achievement Award Recipient Ben Cichy talks with students about his work in space exploration during a visit on December 22, 2022.
Ben Cichy, Neshaminy HS Class of 1995, visited NHS on December 22 to give a talk about his career working on the very cutting edge of human space exploration. Ben is an engineer and project manager who has held software engineering positions at NASA's Goddard Space Flight Center and The Jet Propulsion Laboratory. He was the Mission System Engineer at Goddard for the Asteroid Redirect Robotic Mission, the Project System Engineer for the Mars 2020 mission through Mission Concept Review, the Chief Software Engineer on the Mars Science Laboratory (MSL) mission, and an Entry Descent and Landing Systems Engineer on the Phoenix Mars lander. He has been awarded two NASA Exceptional Engineering Achievement Medals, a NASA Exceptional Achievement Medal, and multiple NASA Group Achievement Awards. He is currently working with Blue Origin planning their future moon landing missions. He and his family live in Seattle, Washington.
He spoke to the students about how his own curiosity for space exploration and perseverance fueled his career path. He credited his teachers at NHS as well as participating in the NHS Marching Band for the valuable lessons learned about never giving up despite difficulties and uncertainty.
Ben is one of the winners of the 2022 Neshaminy Alumni Achievement Awards this year and was presented with his glass trophy by his music teacher, Donna Burmylo-Magrann, retired NHS social studies teacher David Heaney and Neshaminy Education Foundation President Susan Webber. The presentation and Q&A were video recorded and will be shared with other students and the community.