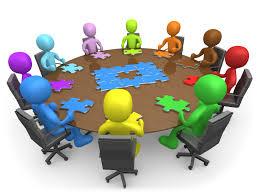 ELEMENTARY STUDENT ASSISTANCE PROGRAM (ESAP)
What is ESAP?

This program is available to offer supportive services to students experiencing academic, behavioral, attendance and/or emotional difficulties that may pose barriers to optimal school success. Students can be referred to ESAP by parents/guardians or school personnel. Our ESAP team is comprised of the following staff - the school nurse, principal, school psychologist, school counselor, coordinator of student affairs, behavioral specialist, learning support and regular education teacher, Title One teacher, reading specialists, and the teacher of the student that is referred. Our goal is to work together to offer support and recommendations for the referred student. When the barriers are beyond what the school can help with, the team can provide families with information on outside community resources.

What is the ESAP process?

The school's primary responsibility it to help students overcome barriers to learning. The ESAP team approach is the best method available to help problem solve and help each child learn and be successful in school. Teachers are likely to see impediments to learning and refer a child to the ESAP team. However parents are always part of the process and are significant members of the team when their child is referred.

The process begins with a referral. The parent, classroom teacher, and other school personnel who are working with the student are typically the person making the referral. Our team meets weekly to review incoming referrals. As a result of our meetings next steps are discussed. Each child's individuality is considered in designing the best approach to school success.

How do I get help?

All referrals from parents should be directed towards the classroom teacher or school counselor. Parents are always part of the process and become members of the ESAP team in efforts to help their child.