The vision of Poquessing Middle School is for all members of the Poquessing community to be committed to developing the whole child by providing a nurturing and safe environment that fosters a rigorous academic and technological curriculum that will prepare students to become successful global citizens and lifelong learners.
215-809-6211 Attendance Office

215-809-6753 FAX
215-809-6215 Guidance
215-809-6650 Athletic Office
Kelly Gerber, Acting Assistant Principal

Jim Breslin, Coordinator of Student Affairs
G
UIDANCE COUNSELOR ASSIGNMENTS
A-G MR. PASSMAN
H-O MRS. LENAHAN
P-Z MRS. ABROHMS

GRADE 6 MRS. LENAHAN
GRADE 7 MR. PASSMAN
*****URGENT INFORMATION*****
110 lbs. Football Game is Cancelled
Please remember to check the Morning Bulletin
for Daily Announcements. The Morning Bulletin
is located on the right side of our Webpage
in the Information Section
.
All updated sports information can be found under Headlines.
Click on Poquessing Sports Information!
All updated Clubs and Intramurals information can be found under Headlines.
Click on Poquessing Clubs and Intramurals information.
HALLOWEEN DANCES!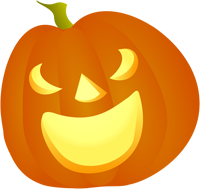 Check out the Fall Edition of the Poquessing Time
s!
Check out information about the FEASTERVILLE ROTARY CLUB food drive!
Thursday 10/27 - Show Pride in Yourself and Your School - Wear Red

Friday 10/28 - Fancy Friday- Dress Up - ties, jackets, skirts, etc.

*****COOKIE DOUGH DELIVERY*****
Cookie dough orders purchased through the magazine fundraiser will be delivered to Poquessing on Wednesday, November 2nd. Small orders will be sent home with students. Parents must pick up large orders that day after school between 3PM and 7PM. Parents picking up dough may park in the back circle and enter through the auditorium steps. Cookie dough comes frozen and we won't be able to store any overnight.
OCTOBER DATES TO REMEMBER
Monday, October 24th to Friday, October 28th -

RED RIBBON WEEK
(See above for more information)
Thursday, October 27th - Halloween Dance
for 5th grade

Friday, October 28th - Band at Ferderbar's
Halloween Parade
Friday, October 28th - Halloween Dance
for 6th, 7th and 8th
Congratulations to the following students
that were honored on October 13th as
Alyssa Burns - 5th grade

Tyler Egan - 5th grade
Marissa Szymanski - 5th grade
Andre Aloian - 6th grade
Sylvianna Colon - 6th grade
Chase Eppley - 6th grade
Charles Doran - 7th grade
Diana Korposh - 7th grade
Nicole Kotchkina - 7th grade
Josh Louella - 7th grade
Cody Anderson - 8th grade

Sean Kreft - 8th grade

Charles McGonigle - 8th grade
Kieran Meehan - 8th grade
Diana Soroka - 8th grade
Amber West - 8th grade
PEOPLE WILL NEVER KNOW HOW FAR A LITTLE KINDNESS WILL GO.
Rachel Joy Scott