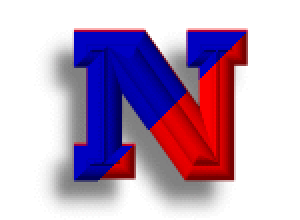 Join us on our Facebook page:
Poquessing Middle School PTO
Dear Poquessing Parents and Guardians:
Welcome to the Poquessing Middle School 2013-2014 school year. We are looking forward to an exciting year. As you are well aware, parent involvement in the education process is paramount to a successful learning environment. Here at Poquessing, we take this responsibility very seriously and strive to provide an enriched educational atmosphere for our children during their middle school years in addition to helping inspire pride and spirit for our school into our children.
You will find a membership/volunteer form on the Flyers page of our website. Please print, fill out and return it to us as soon as possible along with your membership fee that will provide a great jump-start to funding the activities and purchases the PTO will plan for our students and school this year.

Please consider joining the PTO and help to make your child's middle school experience a great one.
We would like to also take this opportunity to let you know of several events and fundraisers we have on our agenda for this year. They include the following:
Yankee Candles

– Look for a flyer to be sent home at the start of the school year. 8th Graders – Proceeds collected will go into the Recognition Day account to help fund our 8th Grade Recognition Day Ceremony. For all other grades, the proceeds benefit the PTO.

THE YANKEE CANDLE FUNDRAISER WILL BE THE ONLY MAJOR FUNDRAISER THAT WE SCHEDULE FOR THE YEAR, SO LONG AS IT IS SUCCESSFUL. PLEASE HELP US OUT BY PURCHASING EVEN JUST ONE ITEM. ONE-HALF OF THE AMOUNT OF EVERY ORDER COMES BACK TO HELP OUR PTO MAKE YOUR CHILD'S SCHOOL YEAR MORE ENJOYABLE!!

Spring Fundraiser

–

if needed




8th Grade Recognition Day Fundraising

– Yankee Candles (September); Restaurant Nights (various nights scheduled throughout the school year); Family Bingo Night (January/February); others will be held as deemed necessary, and more information will follow as the time gets closer.




Back to School Night - Thursday, September 19, 2013

– Look for the PTO table where we will be accepting memberships and selling Neshaminy Blankets ($20) and Neshaminy drawstring bags ($5).




The PTO Membership Drive

– (see Flyers page of PTO(Parents))




Market Day

– Order on the web at

www.marketday.com

.

Place your order online; just choose Poquessing as your pick up site.




Target

– If you have a Target credit card you can designate Poquessing PTO to receive 1% of your credit card purchase.




Poquessing Scrip Program

–

Go to

www.ShopWithScrip.com

and register using Poquessing's

enrollment code:

C4375L84271L3. You can find more information regarding this program on our Fundraisers Page.

Poquessing Achievement Plaques –

Interested in giving your child a lasting memory of his/her achievements throughout the school year. Give them an Achievement Award plaque and they can collect achievement markers throughout the year as they complete each accomplishment.

Samples of our plaques are located in the PTO showcase in the main hallway of the school. Order forms can be obtained in the school office or at our website @

www.neshaminy.org

, clicking on Poquessing from the Select a School scroll bar and clicking on PTO to the left of the Home Screen.
We encourage you to become involved in any way possible, large or small.

There are always plenty of opportunities to help no matter what your ability or availability.
Our first meeting will be Monday, September 16th, Room 102, 6:30pm.

Monthly meetings thereafter are held the 2nd Monday of the month, with the

tentative schedule being: October 14th, November 11th, December 9th (optional), January 13th, February 10th, March 10th, April 14th, May 12th and June 9th (optional).
We look forward to meeting and working with you during the 2013-2014 school year. Please support our PTO and by doing so you are supporting your children and their education!
Thank you!
Poquessing PTO
President – Deb Wolstenholme
Vice President – Dawn Sfida
Secretary – Lisa Pozzuolo
Treasurer – ChrisAnn Rider