Maple Point Middle School
Main office - 215

-809-6230
Attendance Office - 215-809-6235
Guidance - 215-809-7234/7235
Nurse - 215-809-6236
Athletic Director - 215-809-6657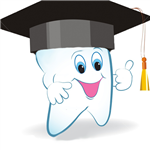 6th Grade Physical / 7th Grade Dental Exams are now due.
Also, 7th graders are required to have an updated
Meningitis Vaccination and a Tetanus Booster.
If you have not already turned these items in to our school nurse,
please be advised that if they are not received by December 15th, December 15th
your child will be scheduled to see the school doctor or dentist.
IMPORTANT LINK: ACCEPTA
BLE USE POLICY PARENT/CHIL
D SIGN OF
F
Sign-off is required for all students/parents
---
---