---
"ATTENDANCE MATTERS"
Albert Schweitzer Elementary School
30 Harmony Road

Levittown, PA 19056
215-809-6380
215-809-6383 (Fax)
Mrs. Peggy DiPaolo - Secretary
Mrs. Cindy Wesley - Clerk Typist
---
KINDERGARTEN REGISTRATION FOR THE
2015 - 2016 SCHOOL YEAR HAS BEEN RESCHEDULED TO FRIDAY, MARCH 13, 2015
9:00 a.m. to 11:30 a.m.
Please pre-register at the District's online registration page
if possible. You may also complete the online registration in person. Please remember to provide two proofs of residency, driver's license, birth certificate and immunization records. If you have any questions, please call the school.
---
---
SCHOOL HOURS:
9:10 am to 3:35 pm
Doors open at 8:55 am

(breakfast served at 8:50 am)
---
PLEASE SCROLL DOWN
TO THE BOTTOM OF THIS PAGE
FOR IMPORTANT INFORMATION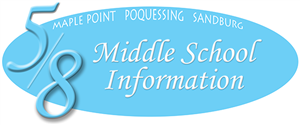 New 5/8 Middle School Site