Co

ntact information:
215.809.6375

Elementary School Guidance Counselors have a diverse role in your child's school. Our goal is to help students in achieving their highest intellectual, social and emotional potential.
We blend academic, emotional and behavioral strategies to ensure that your child has a successful school year.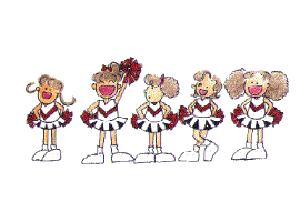 Listed below are the primary services offered by the School Guidance Counselor:
individual and small group guidance

crisis intervention (family,behaviorial,community)

consultation with teachers, administrators and parents

facilitator to promote understanding between parents and staff

coordinate appropriate referrals for community agencies

assessment coordinator for all standardized testing

PSSA testing (Gr.3 & 4) -state assessments

school coordinator for our Special Education program

coordinator of appropriate referrals for multi disciplinary evaluations, academic enrichment evaluations, occupational therapy evaluations, physical therapy evaluations, tutoring referrals.

Promoter of PEACE among staff, students and parents
Active member of:
ESAP - Team Leader for the Elementary Student Assistance Program
PD- Professional Development team
BET -Building Emergency Response Team
SCWEBS - Schoolwide Positive Behavior System

Panther Pride means always making choices that are respectful ,responsible and safe!