PENNSYLVANIA MANDATED IMMUNIZATION REQUIREMENTS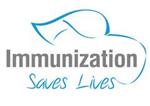 [Children in ALL GRADES]
·


Diphtheria and Tetanus – 4 doses with at least one dose on or after the 4th Birthday. May be given as DtaP, DTP, Td or DT.
· Polio – 3 doses, the first dose after 6 weeks of age with the other doses one month apart. May be given as OPV or IVP but 4 doses of IVP are recommended.
· Measles, Mumps, Rubella – 2 doses of Measles, 2 doses of Mumps and one dose of Rubella, given on or after the 1st birthday as an MMR. The second doses of Measles and Mumps are usually given as an MMR but may be Measles & Mumps only given at least one month after the first dose.
· Hepatitis B – 3 doses with the first and second doses at least one month apart and the third dose 16 weeks after the first dose but not prior to six months of age.
· Varicella –2 doses on or after the first birthday or evidence of chicken pox disease.
PLUS for STUDENTS ENTERING 7TH GRADE
· Tetanus, Diphthteria, and Accellular Pertussis 1 dose given as Tdap (if 5 years has elapsed since last tetanus immunization)
· Meningococcal conjugate vaccine (MCV) 1 dose