Lower Southampton Elementary School

Mrs. Michelle Burkholder, Principal
Office: 215-809-6350 / Fax: 215-809-6353
NEW
SCHOOL HOURS: 9:10 a.m.-3:35 p.m.
Doors open daily at 8:50 A.M.
Breakfast may be purchased from 8:50-9:10 a.m.
---
Kindergarten and new student registratio

n
Neshaminy School District is accepting new registrations via our Central Registration Center.
Please click the link "Central Student Registration" located on the left side of our Webpage under "Quick Links" for information regarding these new registration procedures
.
---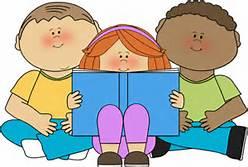 There is a "Giving Tree" located in the front office for anyone that is interested in purchasing a holiday gift for a local child. Feel free to take an ornament off the tree, make a purchase based on the information found on the ornament/tag, and then return the ornament along with the unwrapped gift to the office. It's the season of giving and your thoughtfulness is greatly appreciated!
---


School Safety
Neshaminy School District and Lower Southampton Elementary School believes that we must work to create and maintain safe schools, leading to a positive and effective place of learning. We believe that this work is best done with the help of school safety partners. That is why we are very pleased to announce that we are partnering with the Lower Southampton Police Department with daily visits to the schools by our local law enforcement. LSPD officers will routinely visit the school throughout the day and be a visual presence for our staff and students. So do not be alarmed if your child comes home and tells you an officer was in the school or parked outside of the schol for part of the day. This is just our way of promoting a safe and trouble-free environment. If you have more questions about this, please do not hesitate to contact the school

.
---

MARK YOUR CALENDARS!
STEAM Expo Thursday, April 7 6:30 – 8:30 p.m. NHS Grades K – 6