Lower Southampton Elementary School
7 School Lane
Feasterville, PA 19053



Mrs. Michelle Burkholder, Principal
Office: 215-809-6350 / Fax: 215-809-6353
SCHOOL HOURS: 8:50 A.M. - 3:15 P.M.
Doors open daily at 8:35 A.M.
A.M. Kindergarten 8:50-11:30 A.M.
P.M. Kindergarten 12:35-3:15 P.M.
Breakfast may be purchased from 8:35-8:50.
Click
HERE
for the REVISED 2013-2014 School Calendar.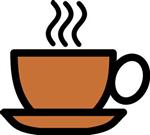 Join us for Coffee with The Principal on Friday,
April 25, 2014
9:30-10:30 a.m. at Lower South.
Please RSVP to Miss Kim in the office.
YOU CAN VIEW YOUR CHILD'S PROGRESS REPORT (Gr. 1-5) FOR
THE THIRD MARKING PERIOD BY LOGGING ONTO THE
HOME ACCESS CENTER
BEGINNING APRIL 18TH.
PLEASE NOTE THAT PASSWORDS ARE NOW CASE-SENSITIVE.

Neshaminy Board of School Directors
Educational Development Committee Meeting-April 15,2014-6:30 p.m.
Maple Point Middle School-District Administrative Office Board Room
Guest speaker: John Adiletto, Assistant to the Superintendent
Upper Merion Area School District
Mr. Adiletto will discuss his experience in creating a 5-8 school model at Upper Merion Area School District. This is a first in a series of public forums dedicated to examining
this model in practice.
Summer Stock is Coming! Look in the "Programs" tab for additional
information on this fun and educational program!
The Neshaminy School District and Lower Southampton Elementary School believes that we must work to create and maintain safe schools which leads to a positive and effective place of learning. We believe that this work is best done with the help of school safety partners. That is why we are very pleased to announce that we are partnering with the Lower Southampton Police Department with daily visits to the schools by our local law enforcement. LSPD officers will routinely visit the school throughout the day and be a visual presence for our staff and students. So do not be alarmed if your child comes home and tells you an officer was in the school or parked outside of the schol for part of the day. This is just our way of promoting a safe and trouble-free environment. If you have more questions about this, please do not hesitate to contact the school.
Hands
on
Learning
at
Low
er
Southampto
n
IMPORTANT INFORMATION FROM THE NURSE!

THERE ARE SOME IMPORTANT CHANGES TO IMMUNIZATION REQUIREMENTS.